Time Your Visit During One of These Annual Events
Great places celebrate themselves. Gillette and Wright do up their celebrations right! Here are five fun, family-friendly Annual Events in Gillette and Wright that are worth timing your national park/monument vacation around.
1. Donkey Creek Festival:
This annual music, art, food and vendor festival happens every year on the third weekend of June on the lawn surrounding Donkey Creek on the campus of Gillette College. It's a weekend of music, arts, food, cars and more! It brings together artists from around the region to showcase their music (always an exciting musical lineup), works of art, locally-sourced food and drink, restored antique automobiles. With games and activities for the kids, the Donkey Creek Festival is the perfect event for your family to experience the artsy and delicious side of Gillette. For specific info on the Donkey Creek Festival,
click here
.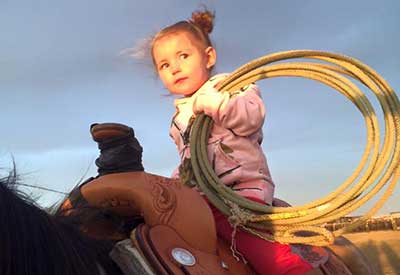 Also happening on the third weekend of June every summer, Wright, in southern Campbell County 40 miles south of Gillette, pulls out all the stops and celebrates everything that makes Wright . . . right, with Wright Days. The weekend gets started with a parade and a bluegill fishing derby at Panther Pond in Wright. Throughout the weekend there are family-friendly games, activities and competitions. The restaurants in Wright also come out to serve up everything from ice cream to bison steaks. Wright Days is a snapshot of small town Americana and a celebration of the Wright area. Wright is a proud town – and the residents invite everyone to celebrate with them. For more information about Wright Days,
click here
.
Bottoms up! Cheers! Skull! Let's go drink some beer! Gillette is home to two craft beer breweries – Gillette Brewing Co. and Big Lost Meadery & Brewery – and they join forces with many other Wyoming and regional craft brewers every July in Gillette for the annual Gillette Brewfest. Join other visitors and mingle with the locals at this fun and raucous event featuring the best of the best of local, regional and statewide craft beer. There may even be some mead available from Big Lost Meadery, Wyoming's first meadery specializing in the honey-based nectar enjoyed by the Norse gods. The Gillette Brewfest also features live music, multiple local food vendors, prizes and games. For more information,
click here
.
Gillette likes fests. Festivals! Even in the winter. One of the best times to visit Devils Tower, just an hour from Gillette, is in the winter. It is open every day except Christmas and New Year's days, so every other winter day you can enjoy the peace and quiet tranquility of The Tower without having to deal with crowds or lines or insects for that mater. Winter is a beautiful time of year in northeast Wyoming, and Gillette's Annual Iciest celebrates the beauty and power of winter. Ice sculptors arrive in Gillette every February to compete for top prize in an incredible ice carving competition. The event is held on Gillette Avenue downtown and the ice sculptures are only part of the activities. Family-friendly games, local vendors and food, food, food from many of Gillette's outstanding restaurants and mobile food trucks. Oh, and LOTS of hot chocolate. For more info,
click here
.
5. Gillette Main Street Summer Festival & Car Show:
The name says it all. This action-packed summertime event is a festival celebrating summertime in Gillette, on the "main street" in downtown, Gillette Avenue. In addition to the classic car show, festival goers enjoy an early morning fun run followed by a pancake breakfast, a farmers' market, food and merchandise vendors, live art and dance presentations, a mechanical bull and lots of live music from local and regional bands. Gillette's Summer festival happens every year in mid-August. For more information,
click here
.