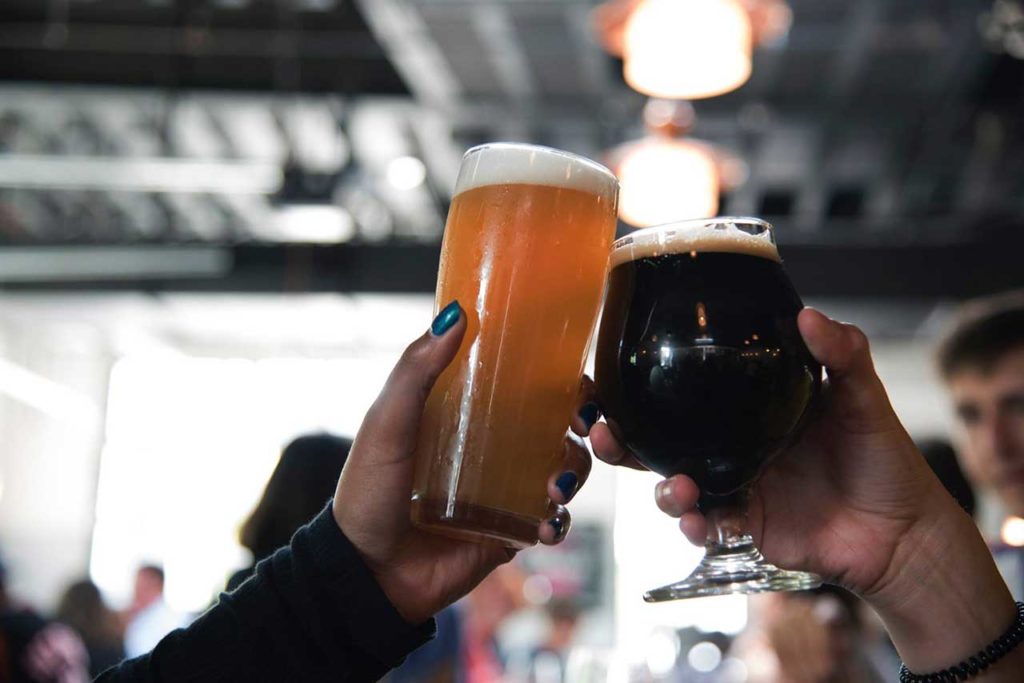 Four Reasons to Visit Gillette
Story & Photos by Erika Land, Visit USA Parks
Gillette, Wyoming calls itself the "Energy Capital of the Nation" and rightfully so. However, there is a lot more than meets the eye once you visit this northeastern part of Wyoming. Creativity is twisting and turning in this town, which is allowing other aspects to step up and prosper. Today this town is exploding with stuff to explore and to taste, giving travelers so many reasons to stop in!
The restaurants in Gillette, Wyoming draw people in from all over and for good reason! You will find a meadery, seafood, wood-fired pizza, authentic food trucks, New York style bagels, rotisserie chicken and so much more to fuel your taste buds! Not only do so many of the restaurants in Gillette have amazing food, but they each have their own unique atmosphere and success story as well.
A prime example is the Prime Rib Restaurant and Wine Cellar. This restaurant offers delicious steak, seafood, local bison burgers and divine desserts. In the center of the restaurant sits a wine cellar that houses a collection of wine from all over the world. Dining patrons have autographed their empty wine bottles to be elegantly displayed around the restaurant.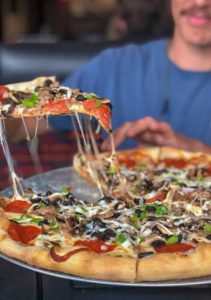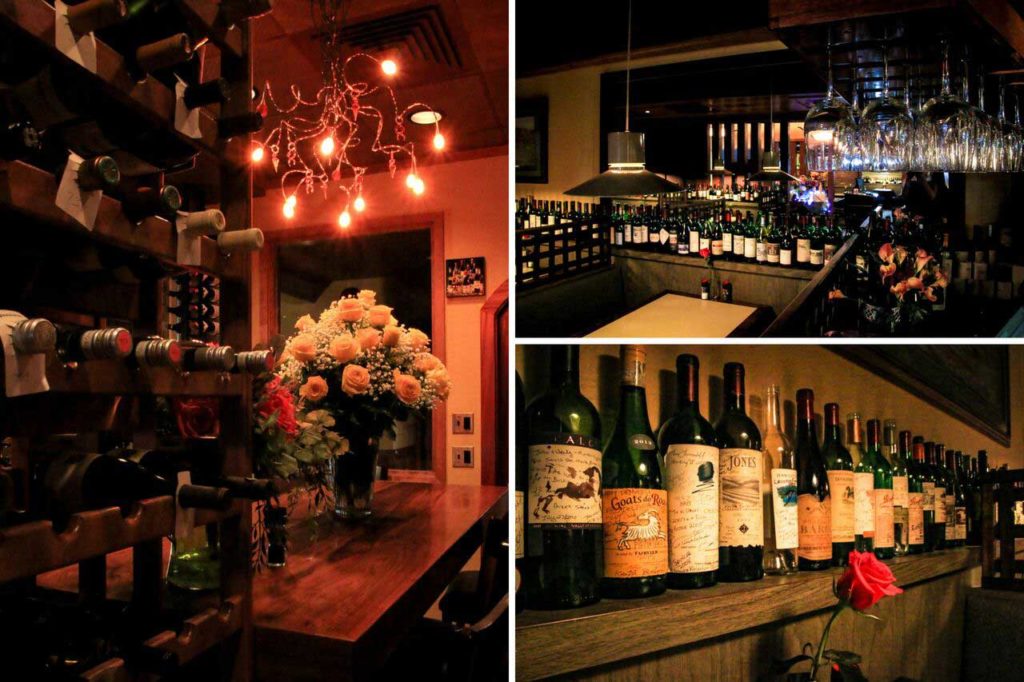 Another great spot on the list is the old post office. Yes, that's right the post office. It has been turned into the Gillette Brewery! Instead of stamps and letters you will find local craft brews, pizza and a fun atmosphere. When in Gillette don't miss out on this unique pub!
Pizza Carrello is another delicious restaurant with a fascinating success story. It started as just a wood-fired oven mounted on a trailer that could be taken to art festivals. Today Pizza Carrello is a busy, locally loved spot that surrounds the wood-fired oven! The pizza is to die for and the service is great!
2. You'll Want To Sing 'Greased Lightnin Go Greased Lightnin'
Talk about quite the collection. The Frontier Auto Museum and Frontier Relics in Gillette, Wyoming is a haven for those who love cars and antiques! The front of the store opens up to a relics shop that has a variety of antiques collected by the Frontier sisters. It is a perfect spot for a cup of coffee and a tour into the past of an old main-street town!
At the back of the building is the Auto Museum. This area is a lifetime family collection and an impressive display of up-cycled gas pumps, globes, signs and cars. The Wandler family's goal of preserving history and making old, 'useless' things new has paid off. These guys really know how to make rust shine!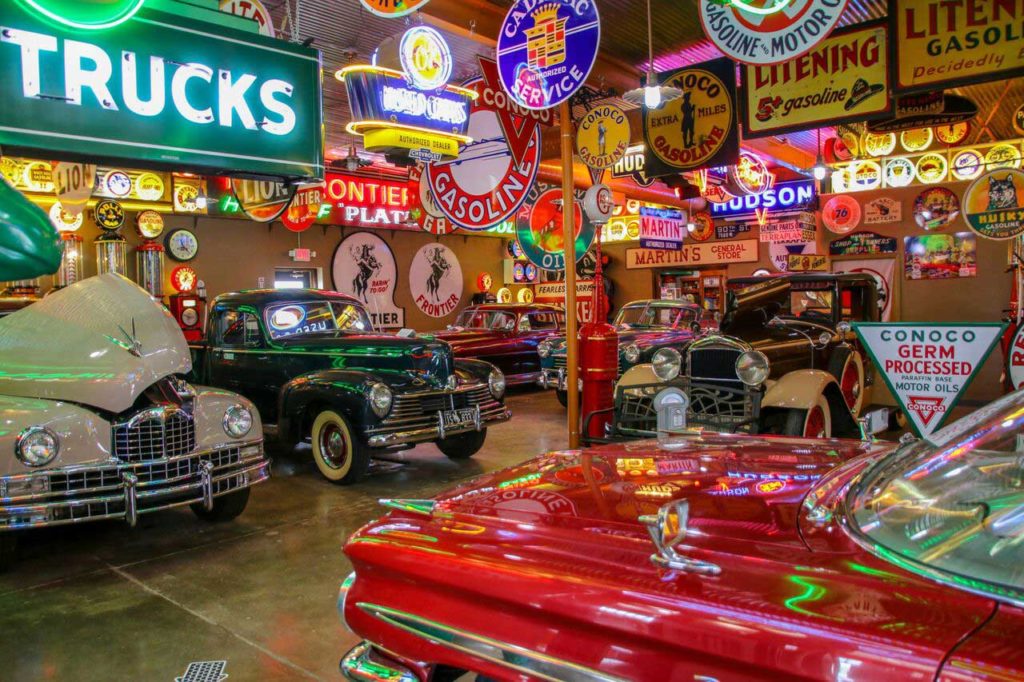 3. Become A Part Of The Buffalo Herd
A few miles outside of Gillette, Wyoming you will find the Durham Bison Ranch. Here you can take a tour of one of the largest and oldest bison ranches in the world. You will learn how 55,000 acres of land has grown and become home to over 3,000 bison. On your tour you will get the chance to be up-close and personal with the greatest symbol of the American West. Your guide will open the doors and allow you to walk out with the herd and truly see this animal for all of its beauty. At the end of the tour you can check out the gift shop. Here you will see how the ranch doesn't let any bit of the animal go to waste. You can purchase jewelry made out of the horns, clothing made from the hides and of coarse, delicious bison meat!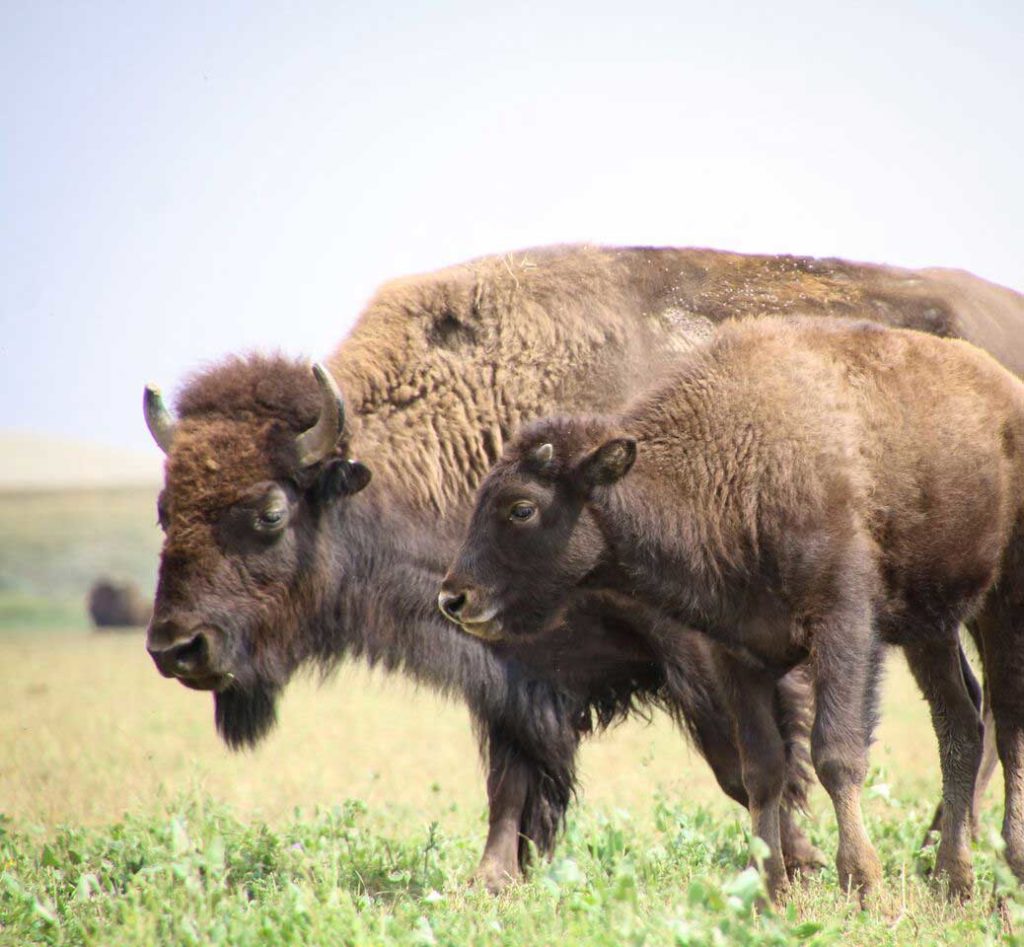 4. Explore the Majestic Monument
Whether you are on a road trip through the American West or just visiting Gillette, Devils Tower National Monument truly is a site to see. This landmass is America's First National Monument and for good reason. It is one of the most striking naturally formed landscapes in the country. No pictures will do justice to the feeling you have when you walk up to the magma column that juts 1,200 feet above you. The short hike through the trees and around the monument is a great way to stretch your legs and observe gorgeous views of the monument against the blue sky. If you look close enough you may even spot some ant-sized climbers repelling from the tower. Devils Tower offers some of the best rock climbing of its type in the world!
Gillette, Wyoming has a lot going for itself. Any town can continue to grow off of creativity and this one is off to a good start!
This story has been created in partnership with Visit USA Parks.